Importance of resume on rojgarisanjal
  Author: Admin
 2021-02-12 (2 years ago)
Resume is a marketing document that gives summary of job seeker's career history, academic qualification and also explains their future potential. Rojgarisanjal.com is an online job portal where an employer can directly hire a potential candidate simply by looking up on their published resume and profile.
A complete resume can help the employer to get a chance to know about the details of the job seeker. They can get to know about the job seeker's background, professional strengths and weakness. Rojgarisanjal has a special feature that the companies can directly offer a job to the job seekers based on the company requirements. A published resume will let the companies to access you directly. Otherwise, the companies will never know that you exist on the site and have been registered as a job seeker. There is more likelihood that a job seeker with a complete and published resume will get a job.
Moreover, a complete resume is a sign of prospective candidate that aims at impressing recruiters. It is sent as an application to the job adverts. It is more important and valuable because it is the only direct communication that makes an immediate positive impact on key decision makers.
Therefore, creating a resume in such a way that attracts the employer to hire you can add a benefit to your career growth. The more effort you put into tailoring your resume to the job you are applying for, the more likely you are to get an interview. As all the details you filled up while registering your profile as job seeker at rojgarisanjal will be displayed in your resume, you should thoughtfully present the contents therein.
---
Related Blogs
---
How to find jobs in Nepal for ...
Those days, searching for job vacancies on Newspaper are now far gone. With the advancement in techn...
View Details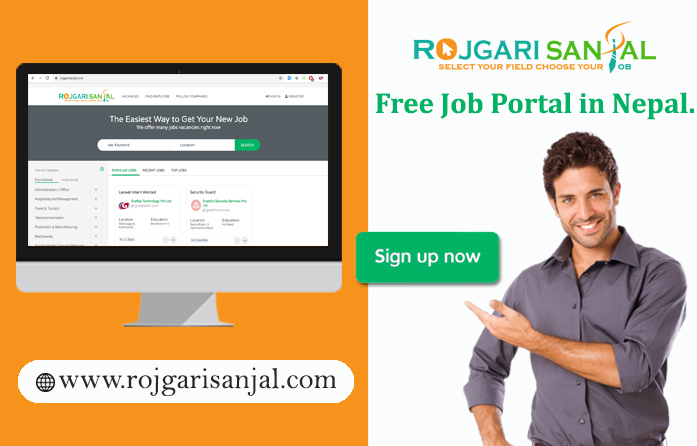 How to find jobs from Rojgari ...
You must have been looking forward to upgrading your skills and experiences by working with the best...
View Details
Is corona virus stopping you f ...
The job sector has severely been affected by the corona virus pandemic. Many people have been jobles...
View Details
What benefits can employees an ...
Rojgari Sanjal is a leading job portal that has successfully established its name as one of the best...
View Details